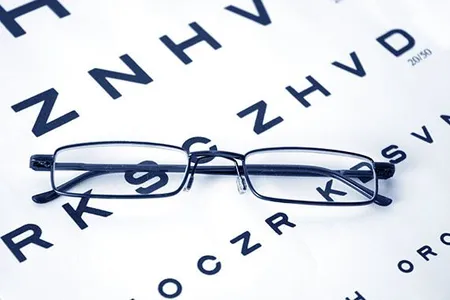 Everyone, regardless of how well you see, should have a thorough eye exam every one to two years—more often if you're over 60, have a family history of eye disease, a strong prescription, or wear contacts. Regular eye exams, even for patients with good vision, are critical to maintain eye health and diagnose sight-threatening problems as early as possible.
At Ballard Optical, every patient receives a comprehensive eye health and vision evaluation. Dr. Amaraweera conducts all of the testing herself, which means our patients get a meaningful, personal examination without interruption from technicians and ancillary staff.
What to expect during your eye exam
Before coming to your appointment, we encourage you to think about any concerns you may have regarding your eyes or vision. Dr. Amaraweera will address these concerns at the beginning of and throughout the appointment, making sure all of your questions are answered.
During the exam, Dr. Amaraweera will carefully check both the vision and the health of your eyes and related structures. Most of our patients choose to have a digital image taken of the back of the eye, instead of having the pupils dilated. This can save about 30 minutes in the office and allows Dr. Amaraweera to review the structures inside the eye one-on-one, not to mention you won't leave the office with blurry vision! Be sure to ask Dr. Amaraweera if you qualify for this service.
After your exam, a trained optician will meet with you one- on-one to discuss your vision correction options and insurance benefits.
Learn more about our frame selection »
Learn more about contact lenses »
Specialty equipment:
Optomap wide-field retinal imaging
Examination of the structures inside the eye is an important component of an eye health evaluation. Advanced technology allows us to image the inside of the eye in a fraction of a second without drops or dilation. Certain eye diseases are much easier to identify and diagnose with retinal imaging compared to pupil dilation.
Ballard Optical is proud to offer the very latest in cutting-edge retinal imaging to our patients. In most cases this allows our patients to avoid the additional time and discomfort of pupil dilation.
Optical Coherence Tomography
Optical Coherence Tomography (OCT) represents one of the most significant advances relating to diagnosis and treatment of sight-threatening diseases involving the back of the eye. A quick and painless imaging procedure produces measurements and analytics so detailed, they're measured in microns (1/1000 of a millimeter.)
Similar to an ultrasound, where sound waves are used to image internal structures, an OCT uses light waves to image the layers inside the eye. We use high-definition spectral-domain OCT, the state-of-the-art retinal imaging platform. This technology, normally only available in big, impersonal clinics, is available to all of our patients right in our office.